---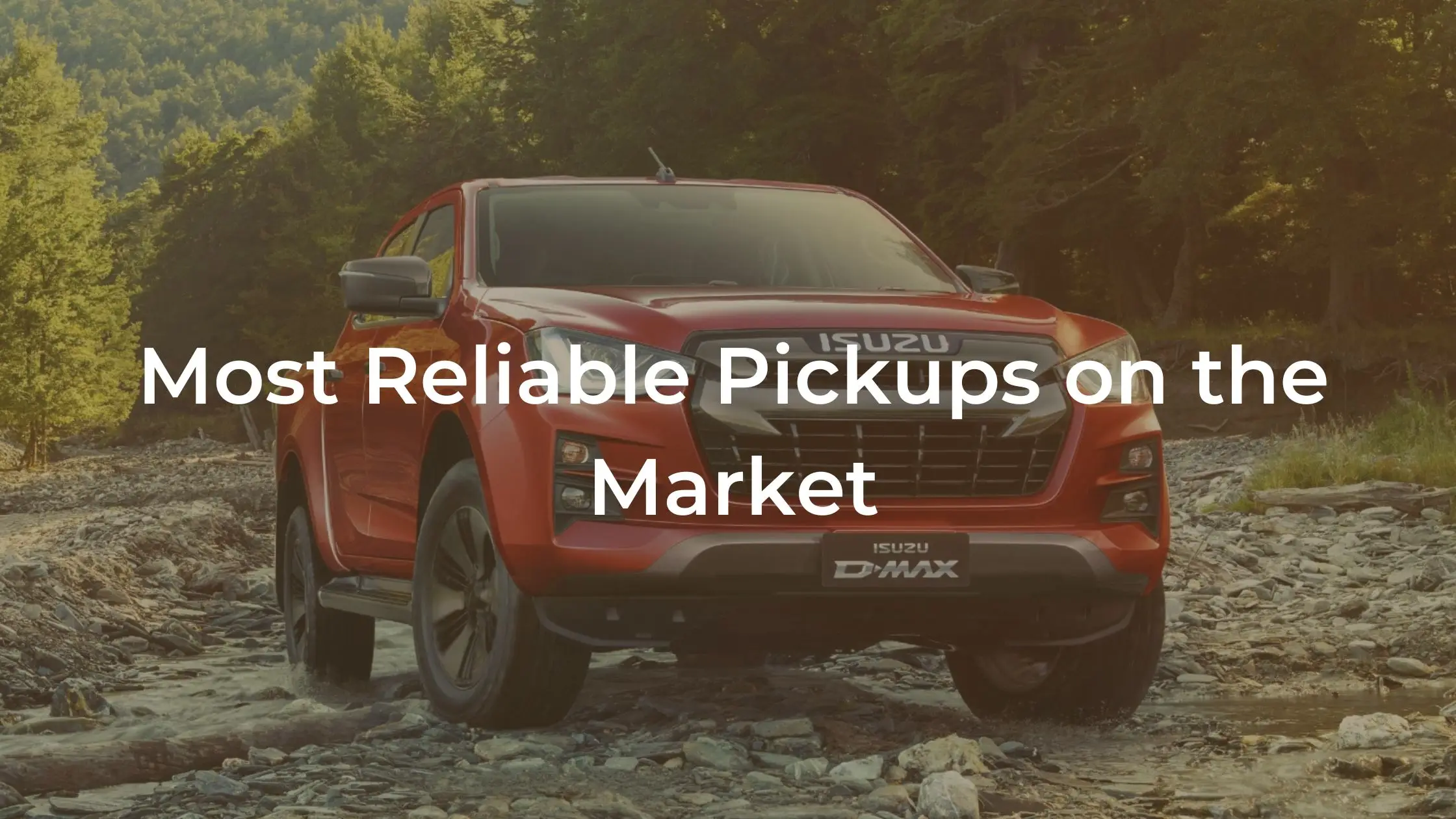 Most Reliable Pickup Trucks on the Market
20-07-2023
When it comes to versatility, power, and reliability, pickup trucks have become a popular choice for drivers across the UK. These robust vehicles have earned immense popularity due to their ability to handle a wide range of tasks, from off-road adventures to daily commuting and heavy load hauling. In this article, we will delve into the best pickup trucks available in the UK market, comparing their features, performance, and overall value for money.
1. Ford Ranger
The Ford Ranger has consistently dominated the UK pickup truck market for years, and it's not difficult to see why. With its muscular design, potent engine options, and impressive towing capacity, the Ranger emerges as a top choice for both personal and commercial use. Its spacious and well-equipped cabin, combined with advanced safety features, solidifies its position as an excellent all-rounder.
2. Toyota Hilux
The Toyota Hilux has earned a legendary reputation as one of the most reliable and durable pickup trucks in the world. Renowned for its exceptional toughness, the Hilux can conquer tough terrains and challenging conditions with ease. With a comfortable interior and cutting-edge technology, this pickup truck is perfect for adventurers and work enthusiasts alike.
3. Nissan Navara
The Nissan Navara strikes an optimal balance between performance and comfort. Its refined interior and robust engine lineup provide a smooth and enjoyable driving experience. Additionally, its impressive payload capacity and towing capabilities make it a practical choice for those with demanding hauling needs.
4. Mitsubishi L200
The Mitsubishi L200 is a well-rounded pickup truck that excels in both off-road capabilities and providing a comfortable ride on paved roads. It boasts a stylish exterior and a feature-packed interior, making it a popular choice among families and outdoor enthusiasts alike.
5. Isuzu D-Max
The Isuzu D-Max is renowned for its robust build and excellent reliability. With a focus on practicality, this pickup truck excels in hauling heavy loads and conquering rough terrains. The D-Max's fuel efficiency and straightforward design make it a popular choice for those seeking a reliable workhorse.
6. Volkswagen Amarok
The Volkswagen Amarok stands out with its premium feel and refined performance. Its well-designed interior, ample space, and advanced infotainment system provide a comfortable and enjoyable driving experience. The Amarok's powerful engine options make it a strong contender in the UK pickup truck market.
7. Mercedes-Benz X-Class
For those in search of a touch of luxury in their pickup truck, the Mercedes-Benz X-Class fits the bill. With its sophisticated styling and premium interior, the X-Class brings a sense of elegance to the pickup segment. Though considered a premium offering, its performance and comfort make it a worthy investment.
8. SsangYong Musso
The SsangYong Musso offers a compelling blend of practicality and affordability. With its spacious cabin and smooth ride quality, it caters well to daily commuting needs. Furthermore, its competitive pricing makes it an attractive option for budget-conscious buyers.
9. Fiat Fullback
The Fiat Fullback delivers a solid performance and a comfortable ride at an affordable price point. With its capable engine options and practical features, it offers a good value proposition for those seeking a reliable pickup truck without breaking the bank.
Choose Your Perfect Pickup Truck
The UK offers a diverse range of top-notch pickup trucks catering to various needs and preferences. From the rugged and powerful Ford Ranger to the luxurious Mercedes-Benz X-Class, there's a pickup truck for every driver. Before making a decision, consider your specific requirements, whether it's for work purposes, family outings, or off-road adventures. With the right pickup truck, you can enjoy a versatile and reliable driving experience on the roads of the UK.
---
Latest motor industry news